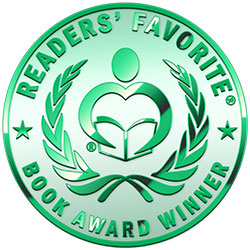 Reviewed by Mamta Madhavan for Readers' Favorite
Unsinkable Spirit: One Man's Journey that Changed the Lives of Thousands of Children by Fred Engh is an inspirational memoir where the author takes readers into the world of sport. The book reveals the ugliness that exists in sports, thereby hampering the growth of a person. Fred Engh, a true visionary, dedicated his entire life to making a difference in the lives of children. This book is his story of fortitude, belief, determination and perseverance, and is definitely a book for all coaches, parents and children, irrespective of their age. The author created a global organization from humble beginnings that altered the landscape of youth sports for the better forever.

The book shows the spirit of Fred Engh, how he overcomes the obstacles in his life to create a non-profit organization, The National Alliance For Youth Sports (NAYS), that provides safe sports to the youth of America. The author's story and the pictures shared in the book help readers connect with the author and his story. The author's achievements speak of his caliber and his efficiency. The book is uplifting and changes the perspective of readers about sports, training and sports management. The author's passion, vision and commitment to reach out and help children throughout the world as well is motivational. An interesting memoir that speaks about one man's dedication to reach out to the youth and give them a healthy ambition to pursue sport.