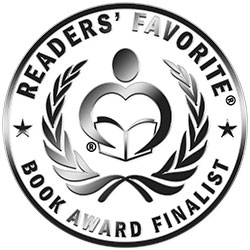 Reviewed by Mamta Madhavan for Readers' Favorite
Up To No Good by Marsha Cornelius is an engaging story that revolves around Rachel who is soon going to turn forty. Her husband, Brian, thinks she is inquisitive as she loves gossiping about her neighbors. Brian is a photographer and Rachel is a writer and they work together at 'The Good Life', a wildlife magazine. Since they work together, Rachel does not seem to have much to talk to Brian about. Rachel slowly starts getting curious about the house nearby where the blinds are always drawn and no garbage cans are put out. She tells Brian about it and, as the story progresses, readers get to see how the mystery becomes exciting and enjoyable. Will Rachel be able to find out more about the mysterious house and what is going on inside?

I enjoyed the story as it not only throws light on the relationship of a middle-aged couple, but also has ingredients of fun, humor, sexual innuendo, mystery, suspense, and intrigue woven into the plot with expertise. The conversational style of writing makes it entertaining and the story connects well with readers. I like the way the author has brought out the curious streak of the main character, Rachel, which makes her real and relatable. The author handles relationship between friends, acquaintances, family, and marriage well. All the characters in the story complement the main characters, Brian and Rachel, very well, making it a fun and interesting read. Though the author makes it a light read, the reality behind the mystery house coupled with the intrigue make the story unique and thrilling! Loved the cover. It captures the essence of the story well.