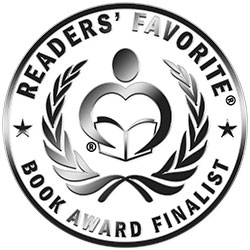 Reviewed by Samantha Gregory for Readers' Favorite
Vampyrian Gateway by Richard C. Christensen is the story of teen twins Peter and Andie, who have the unusual job of dealing with otherworldly creatures and their problems. Gifted with low-level abilities, the teens help ghosts, vampires, and other creatures who come their way. Their latest job involves looking after a toddler vampire. Peter is against the job, knowing that vampires mean trouble. They have no idea how much trouble though as the kid is soon kidnapped and the twins are pulled into a mystery. An entire world of vampires is in danger and it is up to Peter and Andie to save them. Will they succeed?

Richard C. Christensen has written an entertaining story with Vampyrian Gateway. I loved the main characters of Peter and Andie. They are well written and I love the humor. Peter and Andie have stressful jobs but they seem to take it all in their stride. The story pulled me in from the start and I enjoyed reading it. It was an unusual story but in a good way. I loved the way the teens handled the situation and did their best to do what was right. Peter and Andie's actions are heroic, even when they don't feel it. The dialogue between the two was fast-paced and fun, making them really seem like siblings. It grounded the story in reality even when they were dealing with creatures from another world. This made the story more believable and enjoyable. I think this book would appeal to young adult urban fantasy fans. The characters are relatable and fun. I would definitely recommend it.