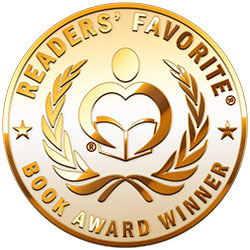 Reviewed by Ray Simmons for Readers' Favorite
I knew where this story was going when I read the quote from the Quran on page five, right after the dedication. I love New Orleans. I grew up about a three-hour drive from there so I have visited often. Judith Lucci gets the feel of the city right in Viral Intent. Viral Intent starts in an emergency room and ends with a party. As you can imagine, that is one hell of a roller coaster ride. A ride that includes nurses, doctors, terrorist, cops, and politicians. I imagine this scenario has at least been thought about by a lot of nervous Americans concerned with the war on terror. Judith Lucci has created a thrilling suspense novel based on the possibility that the next time terrorists decide to target the United States, they will use something a little subtler than airplanes, guns, or bombs. A great idea.

I liked Viral Intent. I especially liked that Judith Lucci got the setting right. She put us there in a big hospital and the hospital scenes were well written and very tense. Judith also got the police and terrorists right, and having terrorists who are international students studying at an American university is a timely detail with the current public discussion on immigration and one candidate's idea to ban all Muslim entry into our great country. With a great plot and lots of interesting characters, I found Viral Intent hard to put down. If you love terrorist stories, politics, or medical drama, then this is definitely the book for you.