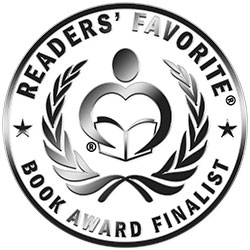 Reviewed by Trudi LoPreto for Readers' Favorite
Wait for Me by Janet K. Shawgo is fiction, but a wonderful historical tribute to the women who served in World War II. It is also a romantic story following Susan, Larry, Dealer and Frank and their families through the horror of war and the excitement of the love they find. Connections are made, family history is shared and relationships are made that will last a lifetime. Susan follows in her Great-Aunt Sarah's footsteps by becoming a nurse and signing up to help the wounded. Larry, emulating his Great-Uncle Samuel, is a reporter enjoying his life in Honolulu until the awful day he witnesses the attack on Pearl Harbor. He immediately knows he must go overseas to accurately report the war stories. Frank is Susan's brother and a pilot in dangerous missions over enemy territory. Deelyn, whom everyone calls Dealer, is an expert pilot and responsible for handling top level assignments. Each has a special story to tell and each will become a special person that you want to meet and be friends with.

Janet K. Shawgo has done a perfect job of bringing the role women played and the hardships they endured to our attention. Wait for Me is a story of WWII told with emotion, feeling and understanding. I found myself being carried along and feeling their pain, their joy, happiness, and their grief and losses, as if I was right there on the battlefield with them. Each character became my friend and someone I greatly admired and felt proud to know. This is the second book. I did not read the first but it made no difference in the enjoyment level. Wait for Me is history, but more than that, Janet Shawgo made it personal. If you had any doubt before as to how important a role women played in the war, it will be gone after reading Wait for Me. I believe Wait for Me has all the makings of a top seller and would love to see it made into a major movie. Do not miss Wait for Me.