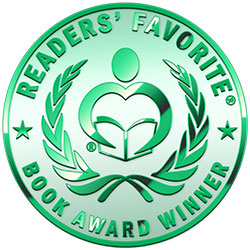 Reviewed by Romuald Dzemo for Readers' Favorite
Walks with the Wind by Steve Physioc is a beautifully written and character-driven story that follows the life of two strong characters: Sam Cloud-Carson and Drake Dixon. Sam Cloud-Carson is a prodigy who led Ignacio to the state playoffs in both basketball and baseball. He is a natural tracker, incredibly sensitive to the mysteries of the wilderness that seem to be readily accessible to him. He is the pride of his family and his town. But Drake Dixon of DiamondBar Security has a special interest in young Sam. Drake is someone with no sense of altruism. He works for power and profit and that is what defines his relationships. Sam is an asset that he will stop at nothing to win over as a tracker, especially with the promise of wealth in the Afghan mountains. But what are the stakes for Sam?

This is a mesmerizing tale that is fast-paced and filled with covert activities. The story takes readers across the globe as they follow the characters through the treacherous landscapes and a setting characterized by conflict. The setting has historical hints, with the political games and war in Afghanistan evoked beautifully. Sam is a character that I rooted for and it is interesting how a bad day played him into the hands of the one man who'd always wanted him. His natural instincts make him the best tracker. Steve Physioc is a great storyteller who writes believable characters, with a conflict against a historical backdrop that has been widely written about yet he creates unique scenes and a plot that is original. Walks with the Wind is tightly plotted, gorgeously written, with political themes and a strong appeal to fans of espionage.