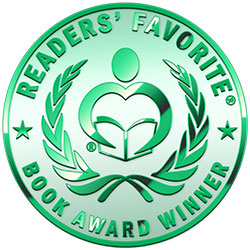 Reviewed by Rabia Tanveer for Readers' Favorite
We Don't Matter by Juliet Rose is a coming-of-age story of a young man who discovered himself in the strangest of ways. Aidan was just 22 years old and was on his way to graduating from college. However, Aiden wasn't so sure what he wanted in life, who he was, and where he was headed. Meeting Zeke in a chance encounter was the best thing that could happen to Aiden. Zeke opened new avenues for Aiden, and before they knew it, their friendship turned into something much more. Getting closer and falling in love was as easy as breathing. However, things changed when they witnessed police brutality. Before they knew it, Aiden and Zeke were fleeing from the police, hoping to get away before it was too late. Hiding in North Carolina, the lovers had no idea they would be running from the present and getting caught up in their pasts. What would happen next?

Nothing could have prepared me for the intensity of We Don't Matter. Aiden's past left a huge mark on his present and future, and the kicker was that Aiden had no idea how much the death of his brother affected him. Zeke was the breath of fresh air he needed, but Zeke was also a sign for Aiden to wake up and finally live. Zeke was calmer, more centered, and more courageous than Aiden (even though his teens were no less traumatizing). While Aiden was spiraling, Zeke was keeping him grounded. Author Juliet Rose did a fantastic job of creating a powerful subplot to support Zeke and Aiden's relationship and their journey to discovering themselves. The dialogues revealed a lot about the characters and their mentality at any given point in the story. Mind you, this is not just an LGBTQ romance. It is a much more powerful, reality-based narrative that will wow readers! A fantastic approach to a coming out and coming of age story.