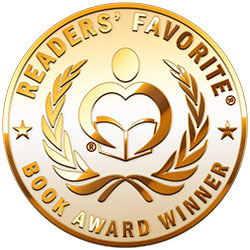 Reviewed by Alyssa Elmore for Readers' Favorite
Journey through the heartwarming, heartbreaking, and heart-healing stories of Solo Moms in the inspiring Solo Parenting book, We Got This (Solo Mom Stories of Grit, Heart, and Humor) edited by Marika Lindholm, Cheryl Dumesnil, Katherine Shonk, and Dominica Ruta. The term Solo Mom is, in itself, empowering. Being a single mom indicates that one's status is incomplete. Being a Solo Mom indicates that this momma can do it on her own without the help of a mate. While having another parent around is wonderful and can be quite beneficial, it isn't necessary, and sometimes can be detrimental to both mother and child. Follow the experiences of seventy-five women along the path of solo-parenting as they learn to face hardships, joys, and fears on their own, and as a community. Learn how to navigate divorce, death, and even dating, through humorous, if sometimes raw recounts, by actresses such as Amy Poehler and Evie Peck, best-selling novelists, Solo Moms, and Solo Mom advocates. Diverse and authentic, these stories serve to remind the Solo Mom to pause and forget about what everyone else thinks or says, and just enjoy being a mom.

Discover the joy of unconditional love and support through seventy-five stories in We Got This. This book, through a collection of stories, poems, and essays, shows the reader the good, the bad, the ugly, and the extraordinary beauty of being a Solo Mom. Yes, she struggles. But she can overcome whatever hardship she faces because she has a reason to struggle, to barely ever sleep, to stay up all night worrying; she's a mom and her kid(s) are worth every tear she sheds, every premature white hair, every internal battle she must fight. The best part, she doesn't have to go it alone. There is a whole community of Solo Moms that are ready to support and encourage each other, to teach each other how to fight for what is theirs and empower them to remember who they are and why they are fighting through exhaustion and paralyzing fear. As Solo Mom, I feel that this book is the perfect read for the Solo Mom swimming in the uncharted seas of parenting alone. If, as a mother, you feel lost, alone, or abandoned, this book is a must-read.