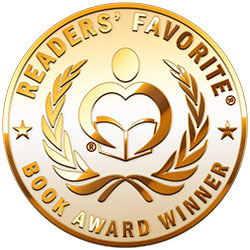 Reviewed by Alice DiNizo for Readers' Favorite
Knowledgeable author Lance Johnson has written "What Foreigners Need to Know about America from A to Z", primarily to help the foreign-born visitor or immigrant to function effectively and easily in the United States. There are four sections to this invaluable reference tool: American Heritage, American Culture, American Business and American Language. The twenty-six chapters which comprise these four sections tell in detail of how the United States is a country of diversity and change. The author states correctly, over and over, that countries of the world must learn about each other's culture and that citizens of the United States must understand that the world is uncomfortable with our dominance in economics and our political outreach. People around the world see us as not caring about other countries, and conclude that we come off as self-righteous and having a superiority complex in world affairs. However, citizens of the United States are honest, fair, kind and grateful as expressed in our actions which appeal to other countries of the world.

"What Foreigners Need to Know about American from A to Z" should be given to every person immigrating to or even just visiting this country. Author Lance Johnson is well-versed in world-wide protocols and tells of how WalMart has to close down its stores in Germany as it didn't research how to serve German customers. The author tells of how to participate in many everyday things in the United States but also reminds the reader that flashing the soles of your feet in Thailand is a big "no-no" and that in Bulgaria head nods of "yes" and "no" are the opposite of ours in the United States. The author gives lengthy descriptions in the sections on American business and American language, making "What Foreigners need to Know about America from A to Z" useful for anyone, including Americans themselves. The table of contents, the quizes, the many lists of interesting facts, and the accompanying colored photographs make this book one that should be available worldwide. It is a gem and treasure trove of valuable information that will help the foreign-born and American-born navigate their world without making serious or offensive mistakes.