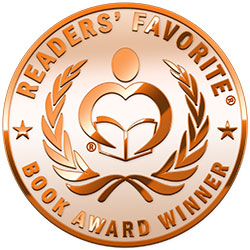 Reviewed by Vincent Dublado for Readers' Favorite
What I Love About You by Lisa Fletcher is a short, simple, and heartwarming storybook inspired by the book, The Blessing: Giving the Gift of Unconditional Love and Acceptance. Here we see a mother who engages her children to play a game by telling each of them what she loved about them on that particular day. The scenario takes place at bedtime. But before going to sleep, the mom invites her kids to a game of paying compliments, where each begins with the phrase, I love the way, I love how, or I love that. I loved that you were so polite and I love your beautiful smile is one example. It is a game that is not limited to bedtime. Rather, it is an exercise of using words to help shape the values of young children.

While What I Love About You is not much of a story but more of an experience shared by one parent, mother and author Lisa Fletcher has a noble intention of showing you how words can make an impact in the lives of children. Any parent is sure to have had the experience of dealing with bickering siblings, children with low self-esteem, or other personal issues that their kids are going through that hamper their wellbeing. While words have the power to soothe, heal, and even empower, it is not enough. The compelling illustrations in this book similarly demonstrate that quality time should go hand in hand with this game. Any parent with young children would find this game helpful, and perhaps, with children being open to new ideas, they may well develop a long-lasting enjoyment for this game.