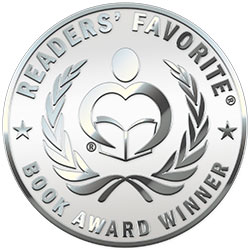 Reviewed by Jamie Michele for Readers' Favorite
What Survives of Us by Kathy Miner is a supernatural dystopian thriller that begins where most of the rest of the human population ends, with the surviving 1% following a worldwide epidemic of plague. "It was untreatable. There was no vaccine. It was 99-100% fatal." Miner's introductions include the characters followed in the plot, who are each given their own point of view within the story: Naomi, Jack, Grace, Quinn, and Piper. As the survivors descend into chaos, two interesting twists emerge. The first is that those who have outlived the virus cannot outrun the violent and destructive demise of humanity. Brutality and complete degradation run rampant, with rape, murder, and torturous revenge fueling those who are left. The second is that those same people have all been imparted with unique powers. How they choose to use it – and abuse it – is up to them.

What Survives of Us is the first in Kathy Miner's Colorado Chapters series and, as a note of warning, it does end with a cliffhanger. Thankfully, this isn't nearly as painful as what happens within the pages of this exquisitely written novel, since book two, Where the Light Enters, has already been released. Miner has taken an overly saturated genre and reinvigorated it with a skilled balancing act of realism and the supernatural. The darkness and whole abandonment of morality are laid bare with not even the most likable characters spared...which is where the realism seeps in. All of the usual tropes are cast off as Miner builds a world that, superhuman abilities aside, is likely to be a more accurate representation of moral descent than any I have read before. There's no question that this series will appeal to lovers of Stephen King's The Stand, giving rise to a formidable new author who is deserving of the comparison in every regard.