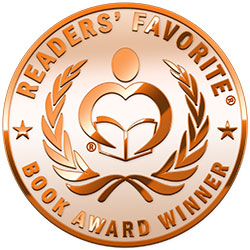 Reviewed by Nino Lobiladze for Readers' Favorite
Nora is a compassionate girl with a big heart. She feels enormous love inside and around her but doesn't know how to express her feelings. Nora is so grateful to her mom for the brownies she made. Nora tries to write to her mom about this gratitude but fails for her love is inexpressible. Step by step, Nora learns how to let others know that she loves them. She assists her little sister with her homework or hairstyle. Nora brings brownies to her elderly neighbor as a sign of support. She offers help to Emma when she stumbles at school, and other kids ignore or laugh at her. When Love Flows by Sonia E. Amin is a delightful and important read for children from 4 to 11 years old.

The water metaphor Sonia E. Amin uses regarding love and self-expression is wonderful and profound. I like very much that When Love Flows is an interactive book. Amin asks meaningful questions at the end of the book, urging little readers to seek answers while reading. Arlenis Chirinos, who made amazing colorful illustrations, unobtrusively added a remarkable biblical quote, "Love never fails," as a picture on the wall of Nora's home. When Love Flows is based on biblical principles but is not preachy. Amin graciously shows kids that such a simple gesture of kindness as a hug or a motivational note can be very impactful. All the words that might be unknown to a young audience, like "trickle" or "compassion," are explained in a glossary by the thoughtful and gifted author.