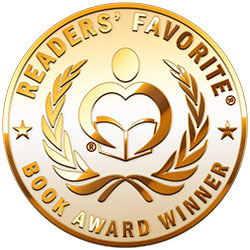 Reviewed by Romuald Dzemo for Readers' Favorite
When Mountains Sing (The Mosaic Collection) is the first book in the My Father's House series by Stacy Monson, an emotionally rich and inspiring story that follows a woman's journey to uncover her real identity. Thanks to a health crisis, the secret about her family is unveiled and Mikayla Gordon sets out to discover the truth about her real identity. She goes in search of her biological father and wants to know if her heart condition is genetic or not. Her journey leads her to an encounter with Dawson, a rugged man who runs the Colorado Outdoor Youth Camp. She finds acceptance and begins to learn deeper lessons about God from nature, friendship, and love. She is drawn to Dawson, but does he have the same feelings for her?

This is a story of love and faith, and I loved the author's take on the many ways that God reveals Himself to questing souls. The protagonist is a woman who has been accepted into a family and who has grown up not knowing the truth about who she really is. Her reaction when she learns the truth is very normal, and I felt bad that she has to move away from a family that seems to love her deeply and that cares about her. The author's descriptions of the Rocky Mountains, the features of nature, and the characters are gorgeous and filled with beautiful imagery. The plot is well-written, starting with a strong premise. The protagonist's journey towards union with God, her experience of love, and her relationship with nature — and the dog called Lula — are elements that enrich the plot. When Mountains Sing (The Mosaic Collection) is a riveting story with memorable characters and deep religious insights.