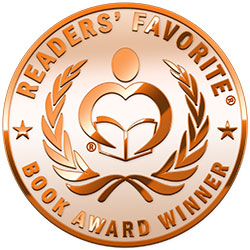 Reviewed by Rylanne Burdette for Readers' Favorite
When Shayla wakes up from a lovely night of sleep with the socks missing, she and her mom search everywhere. Literally everywhere. From the table to the drawer and under the door, the quest for the missing socks ensues. During the search, Shayla and her mom rhyme together, talking about the missing socks and speculating about where they may be. Will this sweet little girl ever be able to find her socks? Where Are Shayla's Socks? by Michael Dotsikas and Natalie McNee is a cute story with a bit of a mysterious plot.

This was such a fun and adorable little book! The illustrations by Morgan Spicer were so well done, and they really helped capture the story in vivid imagery. The rhythmic dialogue between Shayla and her mother made the story read like a song. It was fast-paced and exciting, and I think that so many children will love this sweet book. Although not much else happens in the story aside from the search for the missing socks, I could feel the love between mother and daughter, and it was cute as they teamed up to find the socks that had mysteriously disappeared. I would absolutely recommend this book to young children in the Kindergarten to the 3rd-grade range, as I feel this story would be fun and exciting for them. It would also be a great stepping stone to give to young kids when they are just starting to learn to read on their own. Overall, Where Are Shayla's Socks? by Michael Dotsikas and Natalie McNee was a great read!