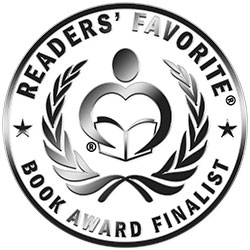 Reviewed by K.C. Finn for Readers' Favorite
Whispers from Prophecy is the second book in the fascinating and conceptual The Chikondra Trilogy, penned by author Sandra Valencia. Subtitled Love Bear the Challenge, this adult-content book continues the meaningful relationship of Sandra Warner, now taking on her husband's last name, Sirinoya. As she and the Field Minister navigate their own new relationship, Warnach's position and mission are in jeopardy as tensions and rebellion loom on the fringes of the galactic union. As Warnach wavers, Sandra grows and thrives in her new role, discovering innovations and new connections that inspire her husband to rethink his doubts about his vocation. It is Sandra's inquisitive mind that might just get them through it all.

Pairing politics, fantasy elements, family ties, and personal relationships is not an easy feat, but author Sandra Valencia brings the same art of balance to this second Chikondra Trilogy novel as she did to the first. Sandra and Warnach's bond is more powerful than ever, interspersed with inspiring phrases that elevate their romance beyond the physical into a true spiritual and intellectual connection, which is always refreshing to see. As this intimacy plot weaves in and out of the storyline, the political ideas and new mysteries of the current plot come to the fore, where the excitement really hots up as Sandra makes new connections and reveals some secrets that bring about new characters, alliances, and dangers. Overall, Whispers from Prophecy: Love Bear the Challenge continues an already excellent series with new and innovative plot ideas, as well as solid character development.