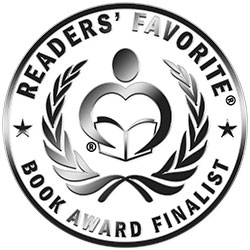 Reviewed by Anne-Marie Reynolds for Readers' Favorite
Who Are You, Trudy Herman? by B.E. Beck is a YA story set during World War II. It's 1943. To Trudy, a young girl about to become a teenager, the war has no meaning. All she is interested in is boys, friends, and schoolwork. All that is about to change though. Three strange men, dressed in black suits, show up and the war becomes a stark reality for Trudy. Her father is arrested as an enemy alien and taken to a camp while Trudy and her mother are taken to an internment camp in Texas. For two years, they are trapped behind barbed wire, two years that will leave a mark on them forever. After their release, they are reunited and move to Mississippi but some things don't change. Racial discrimination runs deep and Trudy will find herself having to make some tough decisions – will she do the right thing?

Who Are You, Trudy Herman? is a wonderful coming of age story, one that leads us deep into the American internment camps during World War II. This is rather a thought-provoking story and it brings to light issues that were not just common during the war but that still exist today. The story follows Trudy and her family, detailing their lives in the camps and outside. It takes all sorts to shape a person and it takes even more to triumph over bad, to stand up for what you believe in and for what is right. This is an educational book as well as being a fictional story. Little was said about the German-American internment camps and this story teaches us a lot. It is well written, well researched and the characters have been thoroughly developed into likable, identifiable people, real people with real lives. Great story, highly recommended for older adults as well as the young ones! There is much to be learned here.