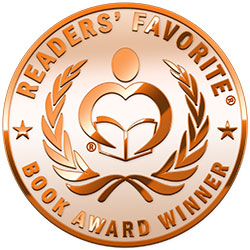 Reviewed by Zahid Sheikh for Readers' Favorite
Why Brave Women Win by Jill Bausch provides a captivating glimpse into the author's personal journey of self-discovery and career transformation. It encapsulates the essence of the book, touching upon several crucial themes and offering valuable insights. The narrative takes an inspiring turn when Bausch stumbles upon a job advertisement that sparks her interest in social marketing for a government agency. Her unwavering determination to pursue this new career path, despite not meeting all the qualifications, is truly motivating. Bausch's belief in herself and her willingness to learn are portrayed as her secret weapons, and this resonates strongly with anyone contemplating a career change or transition. Bausch's mention of imposter syndrome and her advice on mirroring role models are particularly helpful, as they address common issues that many individuals face in their careers. The practical strategies provided for overcoming imposter syndrome are comprehensive and actionable. They offer readers a toolkit to combat these feelings, ranging from self-compassion to seeking support and setting realistic goals.

The valuable life lessons shared, such as the importance of persistence, self-awareness, and seizing opportunities, are universally applicable and provide readers with actionable insights. The message of empowerment and authenticity is powerful. It encourages readers, especially women, to take control of their careers and pursue their passions and purposes. In a world often filled with external pressures and expectations, this emphasis on staying true to oneself is a refreshing and motivating message. Bausch's writing style is candid and relatable, instantly drawing readers into her personal experiences and emotions. Her description of feeling empty in a luxurious Paris hotel effectively sets the tone for her quest for meaning. This relatability is a powerful element, making her story accessible and engaging to a wide range of readers. The passage adeptly conveys Bausch's desire for change, emphasizing the stark contrast between her high-flying corporate lifestyle and the troubling global disparities she observes. Why Brave Women Win promises an insightful exploration of career transitions, self-discovery, and empowerment. By sharing her journey and lessons learned, Jill Bausch invites readers to reflect on their own paths and motivates them to embrace change and authenticity as they pursue their aspirations.