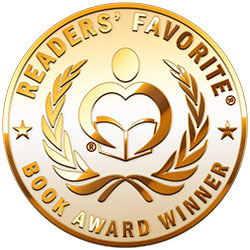 Reviewed by Anne-Marie Reynolds for Readers' Favorite
Wicked Prayers by S.D. Moore is a horror story with a little extra added. Elizabeth Holly has been abducted by Old Man Wilson. She is pregnant and it is down to her family to save her and her child. Julia, her daughter, thinks there is more to the abduction than first thought when she lays eyes on her new brother's "evil" face. Evil grows and builds up an army of creatures to command and it is down to the folk of Autumnstown to band together and fight against Evil, fight against all manner of weird and terrifying creatures. Can they succeed or will Autumnstown fall and become part of the legend of Evil?

Wicked Prayers by S.D. Moore is an outstanding story. It is packed full of suspense and horror, with some truly frightening moments in it. It really is very vivid in its descriptions, allowing any reader to see the story as they read it – try not to read it last thing at night! I read the entire book from cover to cover in one sitting; it wasn't possible to put it down without wondering what was going to happen next and picking it up again, "just to read a couple more pages!" The story starts quickly, and is action all the way. The character development is in depth and the story itself is a real mixture of horror, suspense, and even comedy, making it a great read, and a great introduction to those readers new to the horror genre. Non-stop action, a great story.