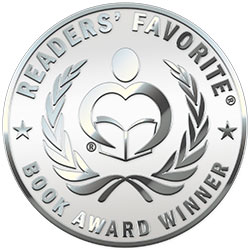 Reviewed by Emily-Jane Hills Orford for Readers' Favorite
A little girl can't sit still; it gives her the jitters. She has to run, stomp her feet, tap her fork on the table during mealtime – there are all kinds of neurosensory actions that calm the nerves, especially for someone who is neurodiverse or even autistic. Lindsey Parker's picture book story, Wiggles, Stomps, and Squeezes Calm My Jitters Down: A story about sensory differences Sounds and actions points out that even sand on the hand can cause a near panic attack until the stomping, shaking, or running removes the issue. This little girl needs to feel in control, through her sound actions and constant body motion. And, when things get out of control, like when the sand from the sandbox won't brush off her hands, she panics.

We are constantly being reminded to accept visual differences among our peers, but there are other differences, too, some not as visual or comprehensible. There are many sensory differences that most people fail to recognize or understand. Lindsey Parker's picture book story, Wiggles, Stomps, and Squeezes Calm My Jitters Down tackles the issue of sensory differences. Cleverly, the author takes the young reader on a day's journey through the life of one little girl and all the things she feels compelled to do to calm her jitters. Using simple language and a lot of bold onomatopoeia words to visually express the sounds of things like stomping and tapping, the author has presented these differences in a clear, entertaining way that will also educate young readers so they can understand better what many adults still don't understand – that we are all different, inside and out. The colorful illustrations are active and engaging and help carry the story along. The author concludes with the best solution of all: a hug from Mom.