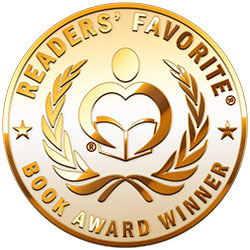 Reviewed by Lorena Sanqui for Readers' Favorite
Annie Malone moved to Heron Island to start anew and meeting Will Dozier was not supposed to be in the plans. She bought a place in the island to turn into a classy French bistro, but the success of her restaurant will depend on the tourists that the new resort will attract. Unfortunately for Annie, Will doesn't want to sell his land to the developers who will build the resort. They may seem to be at odds when it comes to business, but maybe they can be in harmony when it comes to their attraction in Wind Chime Café by Sophie Moss.

Wind Chime Café is a delightful romantic story. Heron Island seems so peaceful, the people are nice, and reading the book left me with a good feeling. I loved everything about it, but what I liked best were the characters. They were pleasant; Will's childhood friends and the people of the community are very welcoming. I love that Will was able to connect with Annie's daughter because of their past experiences. I think I like Taylor and Will's relationship better, although Annie and Will were adorable together since the beginning. The story was also emotional, especially the scene of the fireworks during Halloween… that was gripping. And when Taylor got scared of the gun shots, another well written scene that made me teary. Sophie Moss can really get the emotions across to readers. I hope other characters will also get a chance to share their stories in the next books to come.