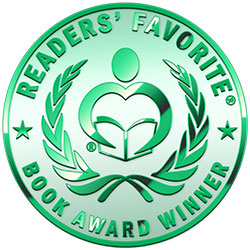 Reviewed by Maria Beltran for Readers' Favorite
Twenty-year-old Xander Sirocco belongs to an age-old group of beings, but he doesn't know it, at least not until he unwittingly saves a man from being hit by a bus while fresh out of a class in the college he is attending. He discovers that he can control the forces of the wind, but learns more when he uses this ability to stop an attempt at his life because, as Xander is bound to learn later on, the people of the Fire Caste can no longer wait for their turn to reign. The last of the Wind Warriors are supposed to die out, naturally passing on the power to the Fire Caste, but with Xander's abilities surfacing, the plans have suddenly changed. And now Xander finds himself on the run for his life and in search for answers.

Yet another book to catch, "Wind Warrior" is a fascinating take on Armageddon, coming of age, self-discovery and a budding love story. And all of these elements are captured in a tale that will surely captivate young adults everywhere. Readers will surely be glued to the book until the last page, what with its non-stop sequence packed with a lot of action, topped off with a modern Romeo and Juliet romance in the background. Jon Messenger writes in a voice that youngsters will easily relate to, as the characters involved are the kind we can definitely root for, while they engage in battles and inner struggles. It is a light read, yet filled to the brim with excitement. This is a book that entertains as well as imparts a lesson or two. I highly recommend it to all readers, young and old alike.