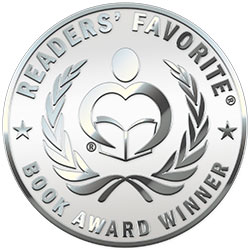 Reviewed by Cecelia Hopkins for Readers' Favorite
Winning Digital Customers by Howard Tiersky offers invaluable advice on staying relevant in a digital age. Chapter One commences with a discussion of the enthusiasm we feel for brands and products that successfully create a sense of connection with customers. Chapter Two explains the stages of Digital Evolution, then Chapter Three explains how digital transformation helps a business retain relevance, achieve cost efficiency, and attract employees. Chapter Four suggests convenience and personalization are key benefits to a digitalized product, while Chapter Five emphasizes the importance of a customer focus. Chapters Six to Ten discuss customer research and understanding the customer experience. Chapters Eleven to Fifteen workshop putting ideas into action, using innovation and "Design thinking". Chapters Seventeen and Twenty-One discuss optimization, giving examples on making things work and combatting resistance to change.

Winning Digital Customers by Howard Tiersky is a readable and informative guide, providing insight into the reasons why some businesses successfully negotiate the digital age and others do not. The book also provides an interesting study into organizational culture and outlines the process of surviving transformation. Tiersky writes with authority and experience, covering material that would be appreciated by a business owner or corporate trainer. The book is illustrated with diagrams and flowcharts that make the explanations clear enough for any reader to comprehend. The occasional amusing anecdote lightens the mood and makes the business information relative and accessible. I recommend Winning Digital Customers by Howard Tiersky to anyone who enjoys reading non-fiction and learning about the economy.