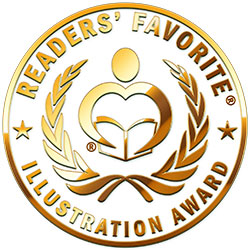 Reviewed by Mamta Madhavan for Readers' Favorite
Wow! What a Trip! My Journey to Meet my Family by Susan M. Tarrant is an insightful and fascinating book that will help children feel good about being a brother or a sister. The baby is excited to know that it is connected to its Mommy, it has arms and legs, and can hear sounds. It does not know what fingers and toes do and decides to give a big smile during Mommy's check up with the doctor. The baby is not too happy when Mommy has pickles and ice cream. It is also wondering about the name and whether there will be a brother or a sister at home. The book is indeed a trip and will help young children understand pregnancy.

The concept is fresh and the author handles the topic with love, warmth and expertise. The illustrations are fabulous and they take readers step by step through what happens during the various stages of pregnancy. I also like the fact that the author has given space for family photos and a page to record the memories. The book is about understanding that pregnancy is about love, explaining to children all about pregnancy in a beautiful way that will help them understand it perfectly. Since the story is narrated by the baby in the mother's womb, it gives a kind of whimsical vibe. I strongly recommend this book for parents, tutors, and educators to read out to children at home and in classrooms as there will be many children who will benefit from it. It is also a good book when it comes to having a discussion at home about welcoming a new member into the family.