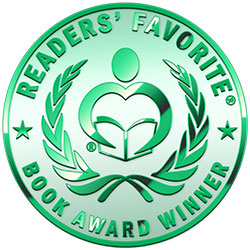 Reviewed by Liz Konkel for Readers' Favorite
Wytchfire by Michael Meyerhofer is the first book in The Dragonkin Trilogy. Rowen Locke dreamed of following in his brother's footsteps and becoming a Knight of Crane. That all changed when his brother died and he was kicked out with only a year left until he would have been knighted. Now, he's back to where he started, scrapping and stealing to get by. That all changes when he meets a wealthy merchant in search of a guard to travel with him to Cadavash. As war spreads through the land, Rowen finds himself at the center of it. As secrets are revealed, he must decide which side he's on, and why he's drawn to a mysterious woman with magic.

Michael Meyerhofer excels at complicated and layered characters that are a mix of good and bad, flawed and desperate. Each stands apart from the other, giving readers a range of characters to root for as well as despise. At his heart, Rowen is a good person and he tries to do the right thing. He's a strong character with a lot of regrets, someone that's perfectly flawed and strong-willed, and his drive to fight back is what makes him heroic. This world is fairly dark, but Rowen is a little spark of light, a person that on more than one occasion chooses not to kill someone. Wytchfire is a gritty, magical, and epic start to a trilogy...a thrilling adventure with tragedy, humor, and snark. I can't wait to see where Rowen's adventure goes from here! A must-read for all fantasy lovers!