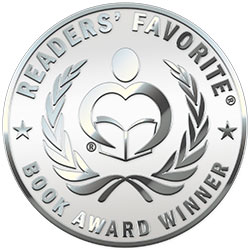 Reviewed by Antoinette Wessels for Readers' Favorite
Year 1: Renegade (Guardian Angel Academy) by Tamara Hart Heiner gives a fresh perspective on loving yourself and forgiveness. The novel tells the story of Jezbathasat, a forsaken who gets the chance to attend the Guardian Angel Academy. At first, Jez struggles to adjust to life at the Academy due to her sheltered upbringing in Sheol. She slowly starts making friends with her roommate Iblis and Maalik, the handsome second year who tutors her. It is not long before Jez starts questioning the things she accepted as the truth, but this causes conflict as she was only sent to the Guardian Angel Academy by her father to help him win the war against the Angels. Will Jez forsake everything she has ever known for the friends she made, or will she help her father win against Shamayim?

Tamara Hart Heiner wrote Year 1 to be read at a leisurely pace. It was an easy read, which I could enjoy after all the stresses of the day were over. Character development was amazing. Jez, and even the minor characters in the book, grow immensely. Jez starts as a bitter, self-loathing forsaken, who grows to become someone she can be proud of. Even though she makes a few mistakes, she learns from them and becomes better. Maalik grows in character too from being an angel who has trouble controlling his judgment and anger--he learns to be better through Jez. Through the characters portrayed it was clear that the theme for the book was one of friendship and acceptance of oneself. Each character grows through the friendships they form, although not always for the best. Through most of their friendships, the characters start to accept themselves more readily, which reminded me of the importance of accepting and forgiving yourself.