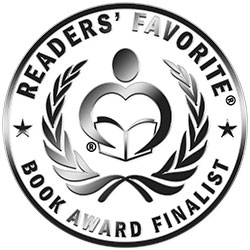 Reviewed by Mamta Madhavan for Readers' Favorite
You Are A Heroine: A Retelling of the Hero's Journey by Susanna Liller is a book for women and is designed to awaken the heroine in every woman. The premise is simple: an ordinary person changes after moving to a new world where she runs into evil and challenging situations that transform her. Now this heroine's experience is something that many women go through when they decide to step out of their comfort zone and face the world. From the heroine's perspective, everyone is on a journey. You start observing things that you had not noticed earlier, the hardships you face will make you a better person, and the journey will help you get past your fears and start afresh.

This book is all about transformation and discovering yourself, and the author begins with her grandmother's story. It is a good book that will encourage women to explore new paths with self-belief and confidence and convert the negatives into positives. The topic is original and it is something that will interest many women. It is something that every woman would like to experience - to make changes, break down barriers and self-limiting thoughts, and transform their lives to a new high. The tools and tips can be easily incorporated and practiced to get the necessary results. I like the way the author gives outlines and techniques to empower women and make them the heroines they are meant to be. Are you ready to take responsibility for your life, make positive transformations, and become a heroine?