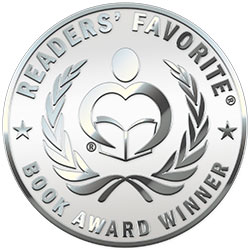 Reviewed by K.C. Finn for Readers' Favorite
You'll Never Find Us: A Memoir is a work of non-fiction in the autobiography subgenre. It is aimed at mature readers and was penned by author Jeanne Baker Guy. The book follows Jeanne after her ex-husband leaves the country with their children with no intention of returning them to her. When legal avenues fall short in helping her, Jeanne gets caught up in the feminist movement of the 1970s as she discovers her strength and the determination to find her children and take them back. As she prepares herself for what must be done, she reflects on the person she used to be and the marriage that has led to this situation.

Here in these pages lies a heartbreaking tale of a woman molded into an accommodating young girl by the patriarchal society of the 1950s having her world turned upside down by a supreme act of selfishness. Jeanne Baker Guy is unflinchingly honest and open about sharing her pain with the reader. Her prose when describing the emotional and personal journey she undertook to understand herself and develop into someone who will defend themselves against injustice is beautiful. The book manages to impress upon the reader the importance of the feminist movement in helping women like Jeanne understand that they had a voice and were entitled to use it; a societal change that is usually hard to understand unless lived through is exposed and explored here as the effects on Jeanne's life are made clear. Overall, You'll Never Find Us is an astonishing and personal tale about the hidden power of refusing to accept mistreatment.