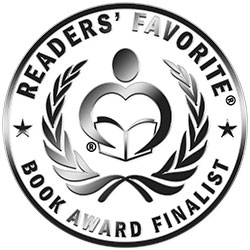 Reviewed by Lisa McCombs for Readers' Favorite
In Your Body, Your Style: Simple Tips on Dressing to Flatter Your Body Type, trendsetting designer Rani. St Pucchi provides the ultimate guide manual to dressing your body appropriately for individual shape and preference. Beginning in her early years in Thailand, St. Pucchi recounts her love for luxury fabrics and lace. From her childhood days of playing with a variety of textures in her parents' warehouse, St. Pucchi's career was born after a request for a fifty-four-piece collection to premiere in Dallas. As her finale piece, a blush bridal gown earned the designer rights to the world of bridal design in a journey that could not be ignored.

Written with the everyday woman in mind, Your Body, Your Style: Simple Tips on Dressing to Flatter Your Body Type begins with instructions on identifying individual body types before a simplified education on what and how to dress different body shapes. St. Pucchi gives simple instructions on how to match skin tone to the perfect signature clothing color. Following a discussion of age appropriate apparel, packing instructions for any trip, and an enlightening explanation of fragrance vocabulary, any woman should be able to successfully organize her closet and make thoughtful decisions on future clothing acquisitions. Concluding with a list of 101 styling tips, Rani St. Pucchi stresses: "Whatever you do, make sure your clothes fit you well and look like they belong to you." This is a timeless must-have volume for every female interested in looking her best and presenting herself as a self-assured woman.