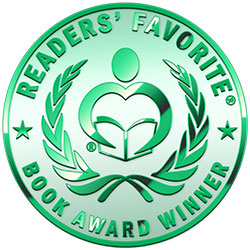 Reviewed by Amy Louise Hill for Readers' Favorite
Zark by Kevin Eisenbaum is an adventurous picture book for young children. A young boy is eager to learn his older brother's secret. The secret lies behind his brother's door and he wastes no time in finding out more. The young boy begs and begs his brother to tell him the secret, leading the brother to accidentally slip up and mention a potentially dangerous place called Zark. Unable to get more information out of his brother, the young boy sets out on a mission to prove his worth. The boy goes to some seriously smelly lengths to find out what he wants to know, and in the end, it pays off! His brother finally agrees to tell him everything and allows him to visit Zark. His brother prepares him for the journey, and before they know it, they've arrived!
What exactly is in Zark and what makes it so dangerous? Find out in this highly entertaining story.

Zark is an extremely amusing book. It is jam-packed with adventure and intrigue from the start and will have you hooked on every page. Kevin Eisenbaum has created the perfect book for children that will entertain them the whole way through. His imagination knows no bounds, which is what makes him a great children's author. His writing talent shines through every word he has written. The author has collaborated with artist Masha Klot to create epic illustrations that complement his talents even more. The two make a great team and should work together in the future. I can't wait to see more!