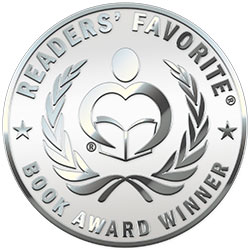 Reviewed by Jack Magnus for Readers' Favorite
A motivational self-help workbook, 15 Minute Pause: A Radical Reboot for Busy People is written by Michelle Burke and Lilamani de Silva. Burke is an author, speaker and motivational coach, and is the founder and president of Energy Catalyst Group. De Silva is a work/life coach with a background in public relations, film production and biochemistry. She also provided the illustrations for the book. Although geographically separated, the authors worked together to compare their "discoveries, tools and insights" which they used to develop the 15 Minute Pause. Life is meant to be a joyful experience, but most people are just too busy to actually experience those sensations of joy or wonder in this modern work-a-day world. While the authors get that most people do have busy lives with obligations both at work and in their personal lives, they argue that everyone can give themselves 15 minutes out of each day. With that short amount of time, one's entire outlook on life and capacity for joy can be radically changed for the better.

Those 15 minute breaks can help people get off the treadmill mentality and give them the opportunity to practice mindfulness. From there, they can begin to see where they're failing to provide themselves with adequate self-care, which, for example, can be in the form of skipping lunches or outings with friends in order to finish a job or impress a boss. Once one's gotten reacquainted with their sense of self-awareness, the authors offer advice on how to make conscious choices about life and how to make positive changes. What do you really want from life? The authors' 15 Minute Pause: A Radical Reboot for Busy People is an interactive workbook that helps you rediscover the dreams you had as a young adult and make them viable again. Each chapter presents a topic, gives suggestions for working with the material covered, and includes an interactive section called Reflection that helps you make that material your own.

Michelle Burke and Lilamani de Silva's motivational self-help book, 15 Minute Pause: A Radical Reboot for Busy People, offers readers unlimited potential and opportunities for growth and joy, and it all starts with only 15 minutes a day. I was most impressed with the ideas presented in this workbook, and enjoyed working through the chapter-end Reflection sections. Each aspect of their work is clearly presented, and their suggestions make it easy for anyone to feel engaged and involved with making their lives more joyful and fulfilling. The authors' writing style is smooth and conversational, making it feel as though they are working directly with you, making 15 Minute Pause: A Radical Reboot for Busy People a highly recommended read.