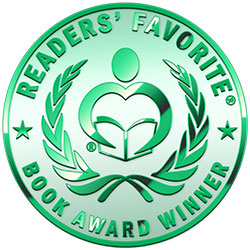 Reviewed by Rabia Tanveer for Readers' Favorite
Ben A. Sharpton's 2nd Sight is an amazing paranormal fiction that gives any Hollywood movie a run for its money. The novel is set around Scott Moore. He is a normal man, but one thing that sets him apart from other people is that he has hallucinations. He can use something as simple as touch to experience things that "objects" have experienced. This ability or second sight really disturbs him, so when the good Dr. David Blackwell wants to help him, Scott jumps at the opportunity and tries to salvage whatever is left of his mind and his control over it.

With the help of Dr. Blackwell, he is able to understand his ability and how he uses it. Dr. Blackwell gave Scott enough courage and confidence so that he started to strengthen his powers. But Scott finds out that the good doctor is just using him to achieve personal gain. There is no point too low for him; if he has to kill someone to get what he wants, he will do that in a heartbeat. But Scott did not sign up for this. He wants nothing to do with Dr. Blackwell, but will he be allowed to walk away alive?

Interesting and intriguing, 2nd Sight felt like a billion dollar Hollywood movie. The words and the characters are so crisp that you can almost taste them. Scott is such a good man, and Dr. Blackwell feels very real. Even though the subject matter is purely paranormal or sci-fi, you can relate to the characters. There are real people like Dr. Blackwell around us and such works of fiction make us appreciate the normalcy of our lives even more. Sometimes being special is not a gift but a curse because that makes you vulnerable to the coercion of other people and their bad influence.