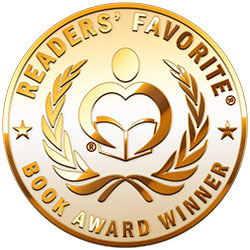 Reviewed by Anne Boling for Readers' Favorite
MK Mueller offers readers a change of attitude. Mueller defines attitude as "FGH: Forgiveness of the past, Gratitude for the present and Hope for the future." She has developed the "8 High-Ways Process to a positively powerful life."

1. Get the picture
2. Risk
3. Full Responsibility
4. Feel All Your Feelings
5. Honest Communication
6. Forgiveness of the Past
7. Gratitude for the Present
8. Hope for the Future

The concept is simple. However, many people are stuck in a pattern. They are angry and sad and they cannot believe that they can be positive and still be angry and sad. They've lost sight of their dreams or they are afraid to take the risk. They are not prepared to accept responsibility for their own decisions and actions.

Mueller continues by offering other formulas such as: (CBA Formula) Conceive it, Believe it, Achieve it, (SMART) Specific, Measurable, Attainable, Realistic, and Time-Based, and (BIG) Bold, Innovative and Grand.

I tend to be a positive person…most of the time. When my attitude is negative everything around me looks dark and gloomy. When I'm down I search for ways to get positive again. I will certainly remember the 8 High-Ways.

8 To Great is easy to understand. The suggestions are simple and easy to follow. You will be thinking, why didn't I think of that? Perk up, think positive and get a new outlook on life by reading and practicing 8 To Great.