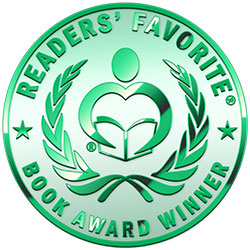 Reviewed by Stephanie Chapman for Readers' Favorite
Rosamond Hendre and Malcolm Brentwood feature in A Beguiling Ruse: Lords and Ladies of Mayfair Book 2 by Laura Beers. Rosamond had become Lord Ashington's ward after bringing Lizette home. She is stunned when she learns that Lord Ashington has provided twenty thousand pounds for her dowry. The dowry would attract a multitude of suitors from high society. He allowed her to choose her suitor on the condition that she picked him for love. Meanwhile, Malcolm Brentwood's father tells him they are bankrupt. He insisted that Malcolm marry Rosamond so her dowry could save their estate and more. Malcolm had always loathed the thought of marriage after watching his father's treatment of his mother. At Rosamond's ball, Malcolm asked her to dance, but she dismissed him. The following day, he secured a meeting with Rosamond, but the unexpected appearance of his sister with an ill baby changed his priorities.

Laura Beers' book is about two people with secrets that could jeopardize the way that high society viewed them. Lady Anne's constant restraining of Rosamond with rules places her in awkward situations. Rosamond's turmoil is relatable. Malcolm's inner dialogue shows his feelings alternated between duty and morals. I found Rosamond and Malcolm's arguments entertaining because both sides presented valuable points of view. They also have issues dealing with their vulnerabilities, especially when others pointed them out. How they navigate high society's gossip, the loss of title, other suitors, and scandal fills each page. There is never a dull moment to be found. The transitions between each character are seamless. A Beguiling Ruse is a story for historical romance fans who enjoy watching characters step out of their comfort zone to do what is right.