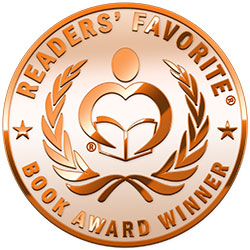 Reviewed by Lesley Jones for Readers' Favorite
In A Comedian Walks Into A Funeral Home by Dennis Kelly, every area in Vince Locker's life is tragic. His comedy act for the LaughCom competition has just bombed, ruining any chance of the cash prize he desperately needed. Vince's life is in tatters; abandoned by his father as a child, an estranged wife, Jessica, who he seems to disappoint just by his mere existence, and living in his mother's house with his bipolar brother and facing foreclosure. As he stands on Smith Avenue Bridge, suicide seems the only option until he is rescued by a mortician named Truss. Vince meets another of Truss's rescues, Winona, who both see Vince's talent for comedy. They ask Vince to speak at a eulogy for a porn king and his performance is a complete success. As Truss Mortuary faces a brutal and illegal takeover bid, the body of a young woman is discovered. The events that follow see Vince embroiled in a murder investigation, a kidnap attempt, and threats to Jessica and his young daughter. As details of the murdered young woman are slowly revealed, Vince realizes that he has many ghosts of his own to put to rest. As Vince faces his painful past, mortuary assistant Winona is always there by his side.

A Comedian Walks Into A Funeral Home by Dennis Kelly is a laugh-out-loud comedy with an unusual plot that engages your interest from the first chapter. The humor is witty and intelligent. Each of the characters, even the minor ones, has great backstories which explain their actions as the story progresses. This is evident especially with the main character Vince; his Masters in Philosophy highlights how he analyzes and overthinks each situation and his constant negative inner dialogue. The dialogue is sharp and perfectly highlights the personalities of the characters. This exchange was superb: "If you were dead, lying in a casket, what would you want people to say about you?" "That's easy. 'He's still moving.'" There is plenty of action, drama, and many personal obstacles for Vince to overcome which brings fantastic tension and layers to the story. I loved the twist towards the end regarding Vince's family history. There is also a very compelling exploration into grief, death, and the afterlife which I found extremely comforting. The relationship between Vince and Winona was developed beautifully. This is a brilliant story with thought-provoking subject matter and clever humor around usually dark issues.