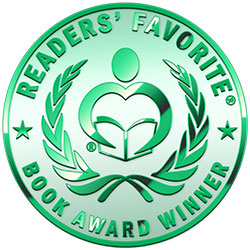 Reviewed by Viga Boland for Readers' Favorite
It's rare for me to finish a book and really want to read its predecessor, but that's what happened after reading A Dress the Color of the Moon by Jennifer Irwin. What a fascinating book, so realistic and touching on so many levels that I had to double-check it wasn't a memoir. While the protagonist, Prudence Aldrich, a recovering sex addict, is front and center throughout, the lives and feelings of a handful of supporting characters - Alistair, Gloria, Mitch, Mike, and Lily - are equally unforgettable, as are the circumstances that bring them together.

The primary setting is the Serenity Hills Rehab Centre. Apart from Lily, Prue's closest friend, the others with varying addictions have become a caring and tight-knit group under the guidance of Mike, a rehabilitated alcoholic, now a counselor. As narrators switch throughout the book, readers get an in-depth look at where and how addictions start and a realistic view of just how overwhelmingly difficult recovery can be, including why some relapse, some never survive, and others move on to better futures by remaining ever vigilant and building inner strength. We all make mistakes; we all have addictions, but for some, mistakes and addictions are life-changing.

Those unfamiliar with what happens in rehab will get an education by reading A Dress the Color of the Moon. Those who are considering rehab will find themselves encouraged and feeling more positive about how it can help them. All readers will enjoy Jennifer Irwin's writing skills: her use of humor, pathos, and dialogue evokes such strong emotional, mental, and spiritual responses. If we are honest with ourselves, we will easily identify with so many aspects of each of the characters. Little wonder Irwin's previous book, A Dress the Color of the Sky, has won several awards and has been optioned for a feature film…not to mention how much I want to read it!