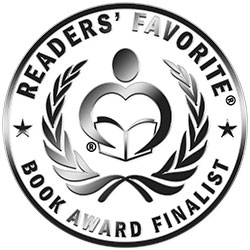 Reviewed by Christian Sia for Readers' Favorite
A Fox in the Fold: A Runway Dreams Novel by T.K. Ambers is a crime thriller with strong hints of espionage. Bell Price is shocked and she knows things will never get back to normal. After her parents' murder, an attack on the police department makes her think this is more than a coincidence. While the police department thinks a sniper has shot Bradley from two buildings away, with no one to blame, Bell isn't convinced that the Price family is safe. But events that follow indicate this isn't an isolated, somewhat random murder. Bell eventually becomes convinced that the Price family is involved in a deadly game and could be a target. And it really is. But who wants to take out her entire family and why?

A Fox in the Fold: A Runway Dreams Novel immerses the reader in a world akin to that which James Patterson creates for his characters. The characters are elaborately and skillfully developed and I enjoyed the way the author explores their psyches. Readers encounter a protagonist with her siblings caught up in a deadly game and they have to navigate a dangerous world together to stay alive and figure out who wants them dead. The writing is top notch for a new voice in the genre, tantalizing and packed with a lot of exciting dialogues. The drama starts from the first page and it brilliantly captures the depth of the characters and the fears that haunt them. A Fox in the Fold: A Runway Dreams Novel is a page-turner and a sheer delight for fans of espionage and crime thrillers.