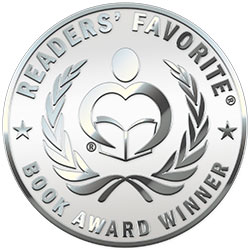 Reviewed by Christian Sia for Readers' Favorite
A Good Game by D.D. Shaw is the first book in The Vision series and is a gorgeous read. Charlotte and Trent are two awesome characters for the sheer reason that nothing seems normal in their lives and each of them seems to carry something tragic deep inside. Charlotte doesn't like the path her life is taking, and what she hates most is the fact that she may eventually end up married to a very rich man. But when Trent enters her life, she begins to believe in something more powerful and higher. To help Charlotte break free, Trent will have to sacrifice much more. Being the creator of illusions, can Trent help Charlotte see reality as it is, and can Charlotte ever forgive Trent for his deception?

This is a brilliantly plotted and well-written story, one that combines elements from different genres, including fantasy, romance, and the paranormal. The characters are interesting and they are crafted with a lot of substance to keep readers fully engaged in the story. I enjoyed the prose, which is descriptive and punctuated with great dialogues. The story begins in a way that piques the reader's curiosity as they read about a strange moment between the young Charlotte and the tall man with huge hands. The author introduces something in the narrative that will awaken the reader's sense of anticipation. The author make readers see the fears and the dreams of the characters and creates in them the feeling that something terrible could happen at any moment. A Good Game is suspenseful and D.D. Shaw has what it takes to hold the reader's attention throughout the narrative.