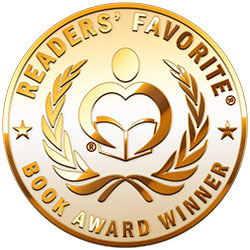 Reviewed by Grant Leishman for Readers' Favorite
Kira was a beautiful young translator for the Army of the Soviet Union and Werner, a young soldier with the Wehrmacht, who would meet in Poland following the signing of a non-aggression pact between Hitler and Stalin. Allies, the young pair fell madly in love and pledged themselves to each other. With the war, it was clear this was not going to be a love that could be easily fulfilled, but when Hitler broke the non-aggression pact and the German Panzer divisions rolled into Soviet territory, the allies became enemies and Kira and Werner would be forced onto the battlefield to confront each other. In A Motherland's Daughter, A Fatherland's Son: A WWII novel, author Ellie Midwood asks the simple question; how could their love possibly survive the tumultuous and often horrific events of a war? Both of them would witness the true horrors and base behaviours of each other's armies, and would be forever profoundly changed by what they witnessed. Could they keep the spark of true love alive amidst the pain, suffering and sheer brutality that was the Second World War?

This is not the first book of Ellie Midwood's I have read, but A Motherland's Daughter, A Fatherland's Son would definitely have to rank as one of her finest works to date. The characters, especially Kira and Werner, are so wonderfully well developed and so believable that the reader is drawn into the story and wrapped up in their quest to somehow keep the light of love burning, despite the hatred and horror that is part of their everyday lives now. The author has tapped into a deep well of empathy within the reader and I found myself actively rooting for Kira and Werner, even to the point of talking to these characters as I read the story, something I rarely do. This is a real tribute to Midwood's ability to draw you deeply into her tales.

Many of the scenes contain graphic violence and pain, making them difficult to read. This was not driven by sensationalism, but more a need to grasp the depth of love that would be required to rise above the circumstances and keep the dream alive. Midwood explores the very worst and basest of the human condition, but tempers it beautifully with the finest qualities of humanity; compassion, understanding, tolerance, love and faith. I was deeply moved by this book and this love affair. It is a real triumph and I cannot recommend it highly enough to both lovers of the genre (WWII) and lovers of the indomitable spirit of humanity and love.