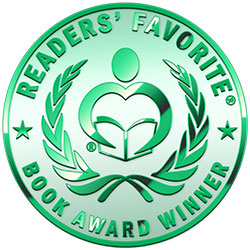 Reviewed by Christian Sia for Readers' Favorite
A Trace of Revenge: A Paranormal Thriller by Lyle Howard is a paranormal novel with an interesting protagonist. Matt Walker is a young boy when his parents are murdered. He witnesses the gruesome act but is able to escape. He eventually loses his sense of hearing but develops something else in its place — the unique ability to know the history of an object by simply touching it. Now a top secret weapon has been stolen from the government and someone is out to make a fortune from it. At a major baseball league game, it will take just a foul ball hit to set Matt on the journey to find the killer of his parents. The unraveling of the truth is filled with exciting action and fraught with danger. Follow this protagonist in his quest for answers.

What first caught my attention was the powerful premise. It is already a unique tragedy to witness the murder of one's parents. But losing one's sense of hearing just makes it even more complicated. But then the author is clever enough to compensate the protagonist with something even more astounding — his unique ability. The fact that the protagonist is limited makes him vulnerable and believable. He is not a superstar, in spite of his ability to know things by simply touching them. The suspense is strong and I kept on reading, wondering if the protagonist would get his revenge for the murder of his parents. The writing is atmospheric, with wonderful descriptions. The author takes readers on a journey into the heart of a young protagonist suffering loss and consumed with the desire for revenge. A Trace of Revenge: A Paranormal Thriller is deftly written, a real literary success.