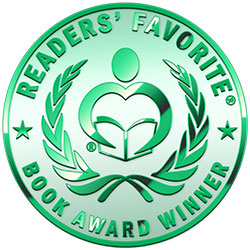 Reviewed by Jack Magnus for Readers' Favorite
"A Wicked Thing" is set in the town of St. Martins in New Brunswick on the shores of Fundy Bay. The bay is ever-present, washing in and out in tides throughout the action in this paranormal thriller. Gwen and Stephen Burns have lived there all their lives and are at home with the tides. Gwen is sensitive to spirits, which she sees in the mist that comes in off the water. The Burns are realtors and own the two Victorians that perch besides theirs on the sands. One is rented to Kaitlyn, a young nurse who is escaping a bad marriage and the other, which was vacant and in need of maintenance, is let to Jonathan, a lost soul whose loss of his wife and two sons has left him in a stupor. He wakes up on the beach with no knowledge of who or where he is, and an elderly gentleman sends him on to Gwen. He settles into the vacant house, once owned by Mary McLaughlin, who Gwen claims haunts it. Meanwhile, Gwen's brother, a policeman, is involved in a manhunt for a sadistic killer.

Michael Kasenow's "A Wicked Thing" is a lovely and haunting novel that lingers in your mind long after you have read the last few lines. There is action and thrills enough to keep the most jaded reader involved, but there is also lyrical, descriptive prose that you'll want to read out loud -- and then read again. There is a compelling ghost story entwined with a crime thriller, and both are set against the timeless backdrop of the water and the wilderness. This is a truly amazing piece of literature, and one that I am very glad to have read.