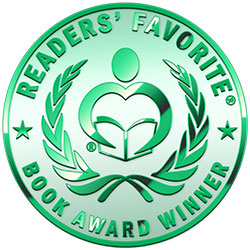 Reviewed by Samantha Rivera for Readers' Favorite
Mike Hegan has given several years of his life to defending his city as an officer, but now they're ready to push him out the door in the middle of a big case. Mike isn't having any of that, however. He's determined to find out what happened in this case and when things start coming together he refuses to give up. It's difficult to say what a prize racehorse and his trainer have in common with a school janitor, and what any of them have in common with a mob ring, but Hegan is determined to find out no matter what the police department may say about his ability to work cases. A Woman to Blame tells the story of Mike, Ariel, Frankie, Gorman, Trujillo, Portia, Charles and more.

If you're looking for a story that will keep you guessing with all its twists and turns, then A Woman to Blame by Vincent Panettiere is the perfect book. There are so many characters and you feel as if you're pulled right into their world. It's easy to understand each of them and, whether it's a good or bad character, you feel yourself relating to them. Being able to fully immerse yourself in this story from every angle really keeps you interested. You never know what's going to happen next or who the good guys and bad guys really are. There's a lot going on behind the scenes and everything could change in an instant. There's definitely more to each of these people than meets the eye.