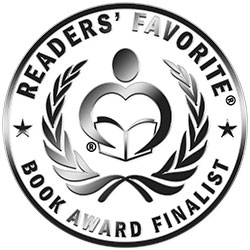 Reviewed by Kim Anisi for Readers' Favorite
Rose is dying, and especially Rose herself knows this. The events of the novel Aaru by David Meredith begin with Rose being in hospital, and a mysterious man who is neither a doctor nor a priest offers Rose a chance to be saved. While Rose does not believe in being saved in any way, she gives it a go - for her sister, Koren. When Rose dies, her last thoughts are about how another treatment has let her down. But then she wakes up in a new world: the world after. It is called Aaru, and Rose is one of the first people to have the good fortune to be part of it. When Koren is connected to Aaru via a screen for the first time to talk to Rose, it is the beginning of her time as a celebrity. Aaru's makers had chosen Rose because of Koren. They wanted Koren as the face for their marketing campaign. After all, who would be more appealing than a suffering, attractive young girl? Koren agrees to become the face of Aaru, as she thinks it's great that people will never truly have to die any longer. But her new fame comes with a high price. Not everyone thinks eternal life is something good, especially not the ones who believe that God should have the final word.

When I picked up Aaru by David Meredith, I was worried that it would be a sentimental, soppy story - like many stories about dying people are, so I usually avoid books about the topic "sister/brother/father/etc. die of cancer and someone is left behind." However, I was intrigued by the idea of brain scans and a person being transformed into a computer system. So I hoped this would be good. Fortunately, it was good indeed! I finished the book in only one and a half days because it was hard to put down (and it is not really a short book). I found the pace of the book very well done: you didn't spend too long on one plot point, but the story was always moving forward in a way.

The villain who eventually - to my surprise - turns up is fairly creepy, so that was quite a feat to achieve, too. I didn't expect the story to develop that way, and the additional challenge for Koren and Rose was a welcome surprise which made the reading even more exciting. Rose's disease and passing, of course, play a vital part in the novel. It's what sets everything in motion, but everything surrounding that issue isn't soppy in any way. It's well done, and fairly realistic with all the raw emotions the reader sees Koren go through. I'd recommend this book to everyone who is fascinated by ideas that surround the brain and its compatibility with computers. But it's also a story about how fame affects a young girl who has just lost one of the most important people in her life.