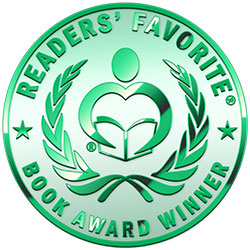 Reviewed by Heather Stockard for Readers' Favorite
Will and Maria Ames return to England, after their failed attempt to build a refuge for Inquisition victims. Instead of a warm welcome, they find only more trouble. Their recently fired lawyer, Nigel Chamberlain, has accused them of being secret Jews, which is true. He has been clandestinely gathering evidence in their absence and has more than enough to prove his case. If they are convicted, they will be expelled from England and lose everything. Will and the pregnant Maria cannot argue their innocence, so they decide instead to attempt to overturn the statute that forbids Jews from living in England. Their case will depend on the skill of their new lawyer, and the disposition of the judge, Christopher Hatton, one of Queen Elizabeth's favorites whom she personally appointed to oversee the case. Hatton has his own misconceptions about the Jews, but his desire for religious peace, and his influence with the queen, may be the Ames' only hope.

Martin Elsant's Acts of Dreams: Part 3 of The Inquisition Trilogy is a fitting conclusion to his sweeping historical saga. The stage of characters includes a diverse array of illustrious historical and fictional personages, including Queen Elizabeth, Christopher Hatton, and Francis Drake. The action spans continents and oceans, from England to Spanish ports in far-off lands. Elsant has woven an intricate story with complex characters whose fates are interwoven and tied to a monarch whose whims will decide the future of them all. This book is a must-read for any historical fiction lovers.