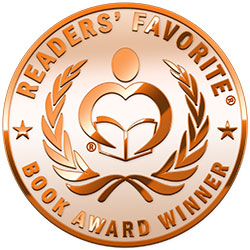 Reviewed by Alice H. for Readers' Favorite
"Adventures in Political Theory" by Norman Peritore is a book which should probably be in every high school political theory class. It is a difficult read for the lay person who has little exposure to traditional political theory but is a gem for those wanting a comprehensive book in which the major political theories throughout the ages are presented in a coherent and fluid format.

The author takes the reader through the first-recorded Athenian philosophers and explains how citizens sought meaning and structure in their lives. He then shows how in Medieval times, there was a radical change from the noble ideas of Greek ethics which transformed societies by the use of more pragmatic control by wealth and political power. Then comes the era in which self-fulfilling property becomes the expectation, only to be followed by Marx's ideas of welfare and socialism. The author explains how the revolutionary ideas of communism and fascism set the stage for a more humanistic and participatory type of democracy. This political period is followed by the existentialist movement which then progresses to the postmodern type of political rhetoric in which moral relativism becomes a predominant political force. Lastly, the author introduces us to the ideas of evolutionary biology in which theories come from "empirically testable view of human natures" (both male and female).

We are introduced to the city of Recife, Brazil, in which a form of participatory democracy is now being tested. The model is not based upon ideology; rather, it is based on the fact that "citizens who pay the bills should be able to tell the government how to spend the money." Those already versed in the evolution of political theory will find this book readable and intriguing. Those just beginning the process of attempting to understand political theory will need to pay particular attention to the meanings of words in bold print as well as to the generous appendix which suggests additional readings for those intrigued by the evolutionary process of political theory.