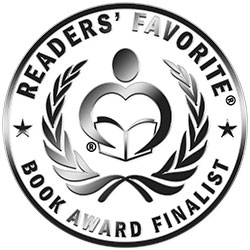 Reviewed by Shannon Winings for Readers' Favorite
Molly Carter is just aching to start her life, move away from the island, and go to culinary school. Just a decade later, she is back home on Carter Island, has her own bakery, and is making quite the name for herself. While her career is on the up-and-up, her love life is a bit muddled. She and Bradley Sanderson, her long time friend, made the mistake of falling in the sheets together and nothing has been the same since. On top of the tension, Brad's father and uncles, men both have looked up to, have been arrested for a slew of felonies, murder included. Will they be able to navigate their budding feelings for one another as well as the circus following the arrests?

I'm a big sucker for a good love story, especially one that has drama. Aftermath Of Secrets by Cate Beauman provided both in a beautiful way. I was swept in by the characters, their wants, and desires. I got to see them as teenagers and how they evolved into amazing people with such drive, even though some moments were difficult and left them indecisive. It resonated deeply with me as I am in a similar place and trying to find my own way like the characters. That said, I was also immensely thrilled by the storyline, murder, and treacherous family ties. I wish the author had elaborated a bit here, but that is me being greedy and wanting more suspense. That said, as a romance book, Aftermath Of Secrets by Cate Beauman certainly holds its own and was a great read.