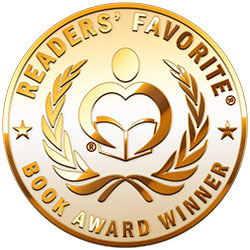 Reviewed by Lesley Jones for Readers' Favorite
When a police officer of Republic, Washington learns of a new state ballot called Initiative 1639 regulating the ownership of firearms, he could see the Constitution on a slippery slope to its demise. Officer Loren Culp refused to stand by and see the hopes and dreams of the Founding Fathers diluted until the rights and liberties of American citizens were unrecognizable. A post on social media voicing his determination that no citizen would have their rights violated by law enforcement under his watch instantly drew much public support. Loren then contacted City Council and made an appearance on Fox News to continue his fight for justice. American Cop by Loren Culp outlines his arguments to preserve the 2nd Amendment and the God-given birthright of its people. Discover why the safety of American citizens is threatened by strict gun laws and why as a country you must fight to preserve the core foundation of the American Constitution, whether you are pro or anti-firearms. With historical references and quotes from some of the most pivotal people throughout American history, you will discover that to fight for rights you may not agree with is the basis of a free and democratic society.

The arguments put forward in this compelling book are not only powerful but very intelligent. I am not particularly pro-gun myself but Loren Culp provides some convincing statistics and information regarding the manipulation of society into believing one narrative. His breakdown of why fighting for democracy is vital even though you may not agree with some aspects of it was completely on point. The roles of lawmakers and the media in influencing public opinion to suit their own agendas were so pertinent. I found the section on the Democratic Revolution chilling because that kind of society could materialize. Loren's personal stories were beautifully written; he certainly has a great storytelling ability. I could not believe the absurdity of some of the rules regarding Initiative 1939, especially how a person could be responsible for a felon if their firearm was stolen and used to commit a crime. American Cop certainly highlights the frightening consequences of changing any of America's Constitution and hopefully, this book will help bridge the gap between law enforcement and the citizens of the United States.