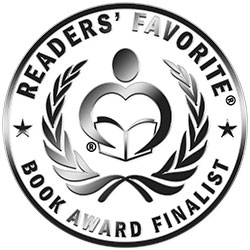 Reviewed by Natalie Soine for Readers' Favorite
Japanese-American Shiro Kashino was one of the thousands of people captured and held at Minidoka, a former United States concentration camp. Ten camps were created after Japan bombed Pearl Harbor on December 7, 1941, when America declared Japanese Americans on the West Coast to be "resident aliens." It became everyone's job to make Minidoka comfortable and livable, and it was here that Shiro met his future wife, Louise Kashino. Shiro joined the United States Army with 6000 men as they needed Japanese-American volunteers to serve and fight in World War II, going to war for the same government that imprisoned him. He would later be regarded as one of the most gallant soldiers of the 442nd Division. The Lost Battalion of the Alamo Regiment was saved by the Japanese-American 442nd Regimental Combat Team in a victory that would become recognized as one of the greatest battles in American history. Thanks to author John Suzuki, the rest of the world will learn what American Grit is.

I commend John Suzuki for his dedication and commitment to completing this historical, educational story and including the most beautiful photos. John has fulfilled Kashino's wish that the experience of Japanese Americans and the valor of the 442nd RCT during World War II never be forgotten. Readers will appreciate the time and effort it must have taken John to complete his research, travel to various towns, and compile all the information he gathered along the way. John has also included original documents and references for further reading. American Grit is well-written, smooth flowing, and a pleasure to read. Highly recommended to people of all ages.