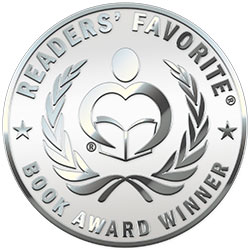 Reviewed by Romuald Dzemo for Readers' Favorite
An Awesome Journey by David S. Pizer is a fascinating story that melds romance, mystery, and time travel into a rollicking adventure. It follows Ralph Dombrowski, an ambitious and very good looking young man who wants to rise above the mediocre people in his circle. He meets Rebecca ("Becky") by accident, a stunning high school senior with whom he eventually falls in love. They plan to get married right after her graduation, but Becky dies in an accident. But there is a twist. There is a way to bring Becky back, thanks to cryonics, a powerful technology that allows humans to be frozen after death so they can be revived in the future. Ralph dies years after losing Becky. After time travel into the future, both Becky and Ralph are revived. Will they go home for the wedding that Becky has waited a hundred years for?

There is so much that I enjoyed in this novel, starting with the way that the story opens, providing strong background information about the protagonist. When he runs out of gas, a lot of interesting things happen. The humor is biting from the beginning through the story and the things the characters say to Becky's discussion with Ralph on "doing it." The descriptions are realistic and readers can see characters who come alive as though they were in real life. I loved the way that Van Buren Street is described, with images that readers can see in their mind's eye and that is just one of the terrific descriptions in this novel. David S. Pizer is a wonderful writer and I enjoyed the way he develops the themes of romance, loss, adventure, and friendship. The characters are fleshed out and memorable. An Awesome Journey is a beautiful story that moves fast and with a delightful denouement.