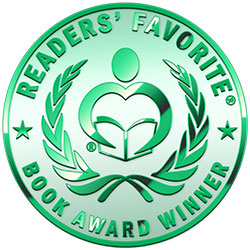 Reviewed by Mamta Madhavan for Readers' Favorite
Angel in Disguise by Violeta Barrett is a heartwarming story that revolves around love, bonding and relationships. Violeta never liked cats. She always considered herself to be a dog lover. She sees Cat one afternoon, clawing at the screen door to her summer kitchen. She observes him for a while and suddenly realizes that he looks good. She slowly gets used to having him around her, and Cat slowly becomes an important part of her life. Cat helps her overcome the sadness in her life, and he makes her laugh and smile, always waiting for her return from outside. This story of bonding is a must-read for all cat lovers.

The book highlights the beauty of love and relationships. In this book, readers will find the presence of Cat soothing as he helps Violeta overcome the sadness and loss in her life. The narration is descriptive, making the scenes very visual. The road trip undertaken by Cat and Violeta is also interesting to read. It's the type of story that will make readers reflect on their own life and relationships.

Kids will enjoy reading this book and they will find Cat adorable. The therapeutic qualities of pets are reiterated throughout this story. The book also has tips to overcome sadness and loss in the best way possible, instead of giving in to them. It's a book with a positive message to readers on loving and bonding. The simplicity of the plot is touching and all pet owners will be able to connect well with the themes. A beautiful story of bonding and companionship between a human and a cat.