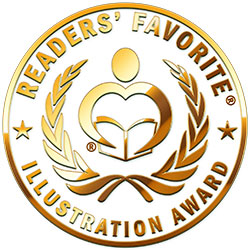 Reviewed by Emily-Jane Hills Orford for Readers' Favorite
Have you ever wondered where the elves came from? And do they go to school to learn how to read and write? Annabelle has wondered these things and so much more. She's fortunate, in many ways, and most of all in the fact that she can go right to the source to ask these questions. You see, her grandfather, whom she calls Papa, is Santa Claus. And, whenever he visits, she gets to ask her questions. So, this time Annabelle asks about the elves and she is rewarded with a very magical story. What else would one expect in a story from Santa himself?

Ranell Murphy's picture book story, Annabelle's Santa Elf School, is the second in a series but stands alone quite well. The plot centers around Annabelle's recent visit with her grandfather, Santa Claus himself. She asks him about the elves and he tells her a very enchanting story. Yes, the elves go to school five days a week, just as Annabelle does, to learn how to read and write. But they also play and learn different trades, like baking cookies, so that they can contribute to Santa's very busy workshop in the North Pole.

The colorful illustrations really make this story special, with the artist's use of bold colors and simple designs. The language is suitable for an early reader and the messages shared are as special as Santa himself. The elves must learn to get along with each other and to work hard. I think the best message is where the elves originate and the unwanted toys left over from Christmas that are not discarded in the dump but rather are recycled in a very special way. A lovely story to share with a young reader at Christmas.